Furniture moving is one of the trickiest procedures in any home relocation process. It's not just about packing and moving the heavy, huge furniture pieces from one place to the other, but also requires precision to ensure their safe handling. The household shifting services in India and worldwide have answers and solutions to all your queries related to furniture moving and are well-equipped with all facilities to ensure a safe furniture shifting experience anywhere in the world.
As this task is very complex and requires planning and organization, you don't want to damage your valuable furniture items at any cost. So here are some useful tips that will help you plan a safe and successful furniture relocation.
Tips to Ensure Safe Furniture Shifting in India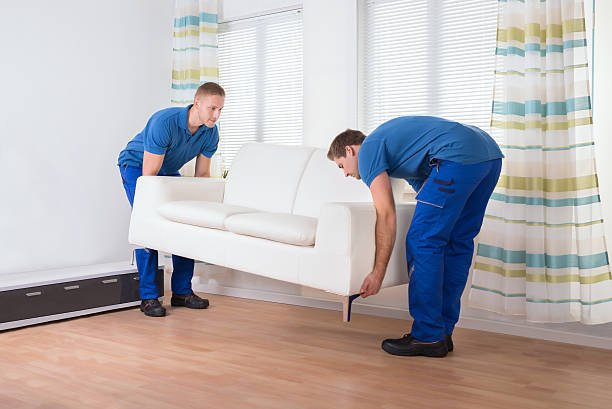 Everyone wants to make sure that expensive furniture items get delivered to the destination in a safe and secure condition. Whether you have hired furniture shifting services or choose to move your furniture on your own, here are some tips that will help transport your sofa sets, beds, wardrobes, cots, cabinets, etc. ensuring full safety.
1. Create a checklist of moving furniture: Prepare a checklist of furniture pieces that you will move to your new place such as couches, sofas, tables, chairs, desks, cupboards, wardrobes, bookshelves, etc. This list will help you in creating a packing list and checking furniture items in the list after their delivery at the destination. You can segregate this list on the basis of the type, number, and present condition to help you make the right decisions.
2. Take measurements of your furniture: Before you indulge yourself in making packing and transportation arrangements for your furniture to your new home, it is always better to take their measurements to ensure that they can pass through the hallways of your current and new home. Create a floor plan for your new house and then note down the width, height, depth, and diagonal dimensions of every furniture piece to ensure that they perfectly fit well in the desired place in your new home.
3. Take an assessment of your furniture: The main purpose of the furniture assessment task includes:
Check for the pre-existing damages to your furniture and take photographs. Also mention the damages in your inventory list.
Decide what furniture items require professional packaging.
Make a list of the items that you will take with you to save more on your relocation.
4. Clean your furniture: Wipe your furniture items with a soft cloth to remove dirt and dust particles on them as they might scratch their surfaces during transportation. Do not invest much time in this as your furniture will soon be packed with packaging materials.
5. Check for hindrances: Safety is of utmost importance when you are moving furniture out of or inside your house. Before you move your furniture, you need to ensure that there are no obstacles in the way. Prevent any danger zones and remove all the items that can be safety hazards. Ensure kids and pets are made to sit in a safe place so that they don't get in the way.
6. Hire furniture moving services: Handling bulky furniture is never easy and requires a team effort. As shifting any piece of furniture is more than one man's job, hiring professional furniture shifting services in your city will be a good decision. Such companies have the best tools and equipment and also the experienced workforce to handle such complex and physical tasks with perfection.
7. Sort out the furniture you want to take: When you are going for an intercity relocation, it is always better to take only the useful furniture with you. If you wish to buy new furniture for your new home, removing unnecessary furniture is the best decision. This will help you in reducing your moving expenses to a significant amount.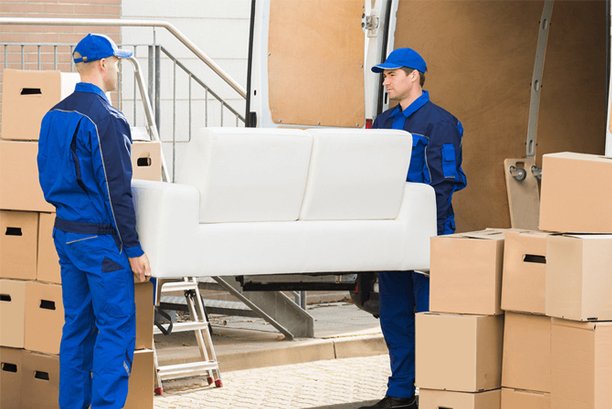 8. Dismantle your furniture items: Heavy and large furniture items such as sofa sets, beds, wardrobes, dressers, bookshelves, cabinets, desks, tables, etc. can create the biggest troubles in your moving procedure when moved without proper planning. As such items are heavier and have different shapes and sizes, it is difficult to pass them through any doorway without disassembly. The experienced furniture movers will dismantle your furniture items for easy and safe moving using the best equipment. Do not forget to click pictures of your furniture items before disassembly to help you in reassembling back your furniture.
9. Protection of furniture items: Never forget to pad your furniture items to prevent accidental hits during the haul. Protect your furniture using soft padding to protect them from damage.
Place thick cardboard pieces on the corners of furniture and other high-risk parts to prevent damage.
Wrap delicate furniture items or pieces in packaging paper and then in bubble wrap to ensure maximum protection.
Use twine to secure movable and non-disassembled furniture items.
Cover wooden surfaces of the furniture with padding blankets.
10. Fasten loose items of furniture: Keep items such as screws, bolts, nuts, dowels, washers, etc. in a Ziplock bag in a safe place.
11. Detach fragile items: Any glass or other fragile elements in your furniture which might break during the handling should be removed beforehand. Pack such items separately and properly in packing paper, blankets, bubble wraps, etc.
12. Use a furniture dolly: Certainly a lifesaver for all! A furniture dolly helps in moving heavy furniture items with ease. This is the first piece of moving equipment required to lift and move heavy furniture items.
13. Use furniture gliders: When you need to slide a heavy piece of furniture to some distance, then this moving equipment you will need for hassle-free and frictionless gliding. Furniture gliders have durable plastic on the side and hard rubber on the other to ensure zero floor damage.
14. Use proper lifting strategies: Follow the below safe lifting techniques to ensure safe handling of heavy furniture items:
Always push heavy furniture items and never pull them.
Never turn or hold heavy furniture with your hips. Use your legs.
Keep bulky furniture items in the relative centre of your body and close to you.
Take small steps at a time when you are handling heavy furniture items.
Keep your eyes focused on the furniture rather than looking here and there.
15. Wear proper clothing and footwear: Always wear comfortable clothes and footwear while handling heavy furniture items.
Don't wear expensive clothes on a moving day as anything can happen to them.
Never wear baggy clothes as there is a risk of getting them hooked to any furniture item leading to accidents.
Always wear footwear with a closed-toe and rubber soles for good friction.
Never forget to wear the best quality gloves to improve your grip and safeguard your hands from damage.
Initial affordability and long-term durability help reduce the cost of ownership. A robust service network ensures the equipment and the operators remain efficient. Low maintenance costs further bolster your bottom line.
India's first movers group is the best packers and movers group in India. We have 100+ branches all over India that makeover best and fast tract network all over country .
info@indiafirstmoversgroup.com
indiafirstmoversgroup@gmail.com
+91 9102469999
+91 9308880555